>
Kawadacho Garden in Depth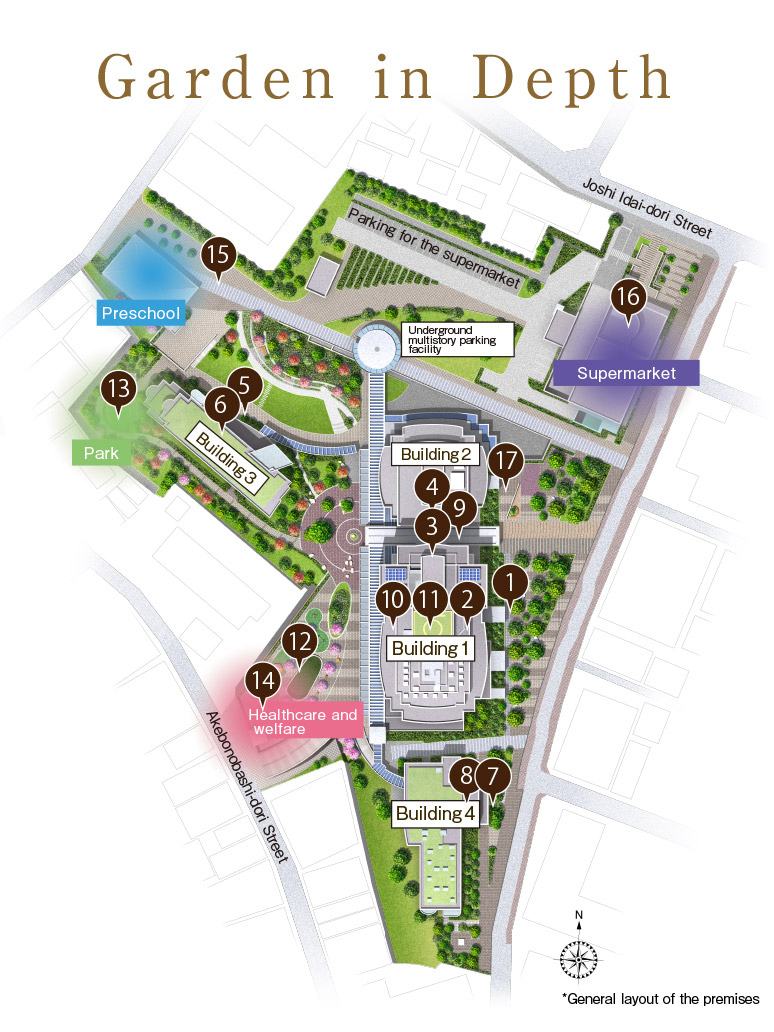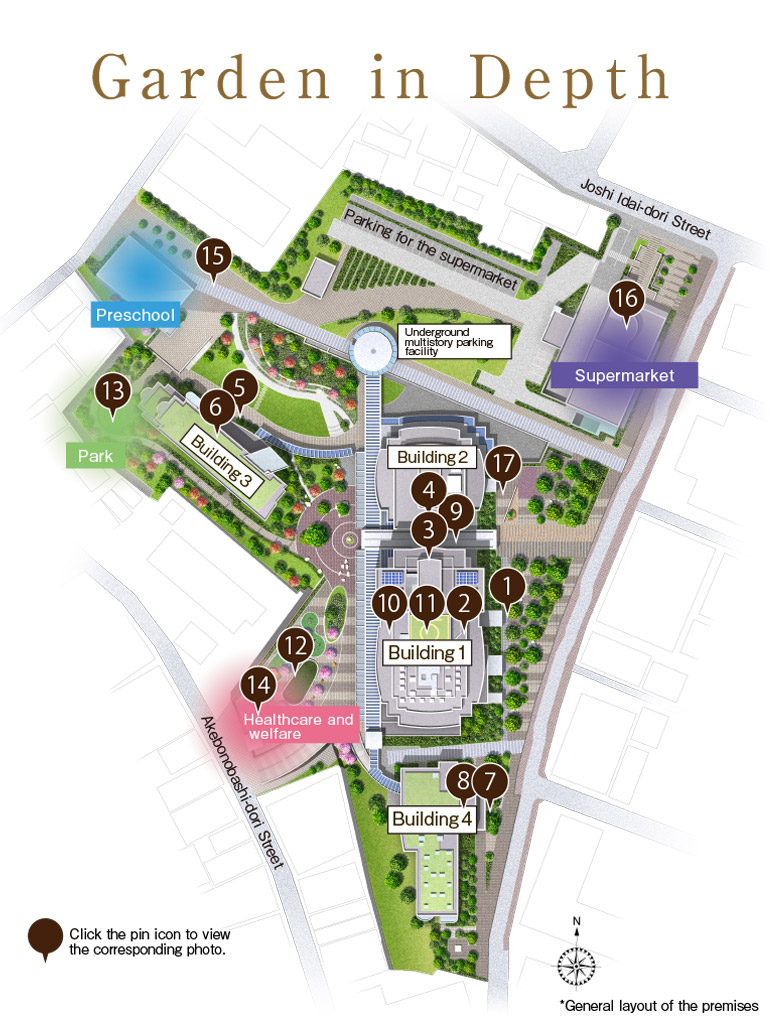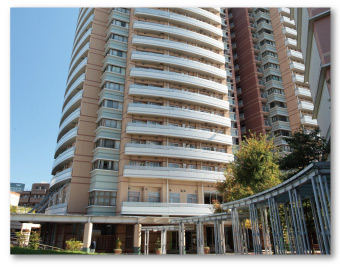 [Exterior design]
The architectural design was supervised by Cesar Pelli & Associates Japan. The four buildings, including the 41-storied apartment building, look so beautiful.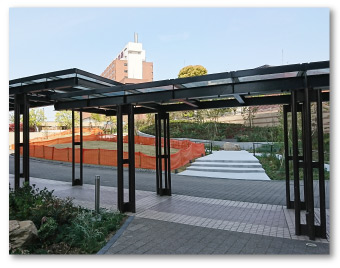 [Open Corridor]
The roofed passage called the Open Corridor allows you to walk between the comfortably distanced buildings without getting wet on a rainy day.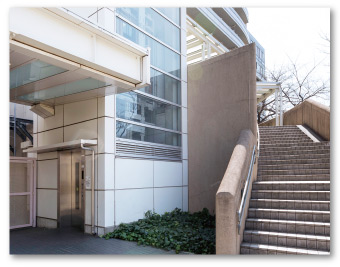 [Outdoor elevator]
Since there are difference in level on the premises, an outdoor elevator is located on Akebonobashi-dori Street. Bicycles are permitted in this elevator.
[Landscaping]
Large open spaces and landscaping add to the scenery and comfort. Furthermore, the rooftops are green roofs to help control the heat island phenomenon.
[Car and motorcycle parking]
Flat and mechanical multistory parking spaces are available on the basement level. Since it is located underground, you can get into your car without getting wet on a rainy day.
[Bicycle parking]
From here, bicycles are also a convenient way to visit or commute to neighboring areas, like Shinjuku, Yotsuya and Iidabashi. There is a large, roofed space for parking bicycles within the premises.
*The photos were shot in March 2017 and April 2020.